3dBZH provides a large format 3d printing service from Brittany to Europe.
We specialize in large-scale FDM (fused deposition molding) printing, including complex parts.
Size
We offer printing of pieces up to 80x80x80 cm.
Complex parts
We have the capacity to use soluble supports which allows the printing of complex parts: overhangs, bridges...
Resolution
We print with 0.6mm nozzles, with a layer thickness of 0.25mm.
Color
We offer white, grey and black.
Material
We print only in PLA, this material is perfect for aesthetic or functional uses, however it does not tolerate heat (it softens above 45°C) and can present an accelerated degradation in the presence of water (on the scale of several months).
Deadline
Depends on the complexity of the part and our availability, communicated at the time of the estimate, generally lower than ten days.
Portfolio
An example of the complex printing we can do is this rover model, printed in one piece. This model contains many details but also overhangs and bridges impossible to print on most printers.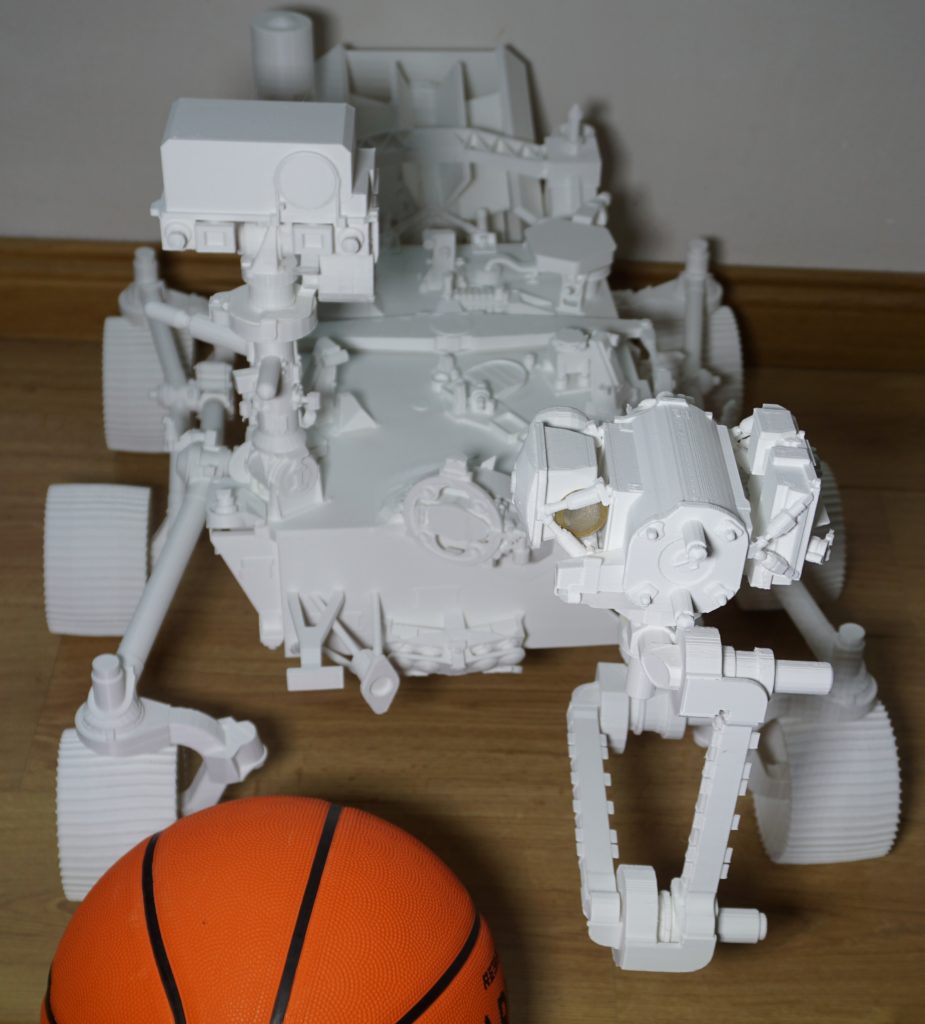 We can also make functional objects, for example a table!